About the Project:
In between my first and second year at shenkar, I was granted the amazing opportunity to be part of a student film production at Tel Aviv university. My responsabilties included production design, additional graphic design, editing work, and writing duties.

"Kvar Tamid" In english "Always, Already" is a short film about an army recruit dealing with his first time at the shooting range.

The short film has been selected to be showcased at the Tel Aviv International Student Film Festival, and will be available online in the future.
Film Synopsis:
It's a hot israeli summer, And squad 3-C of the IDF's newly recruited is working hard on another day of boot camp. Today's exercise is a fundamental right of passage through an alter of masculinity, target practice at the firing range.

The squad's Lieutenant decides to dress up the targets using plain clothes, rendering them as civilians. He does so to remind the young recruits of what is to be asked of them in the future.

Firing commences, But private Yirmi can't bring himself to take part. This is his, and our story.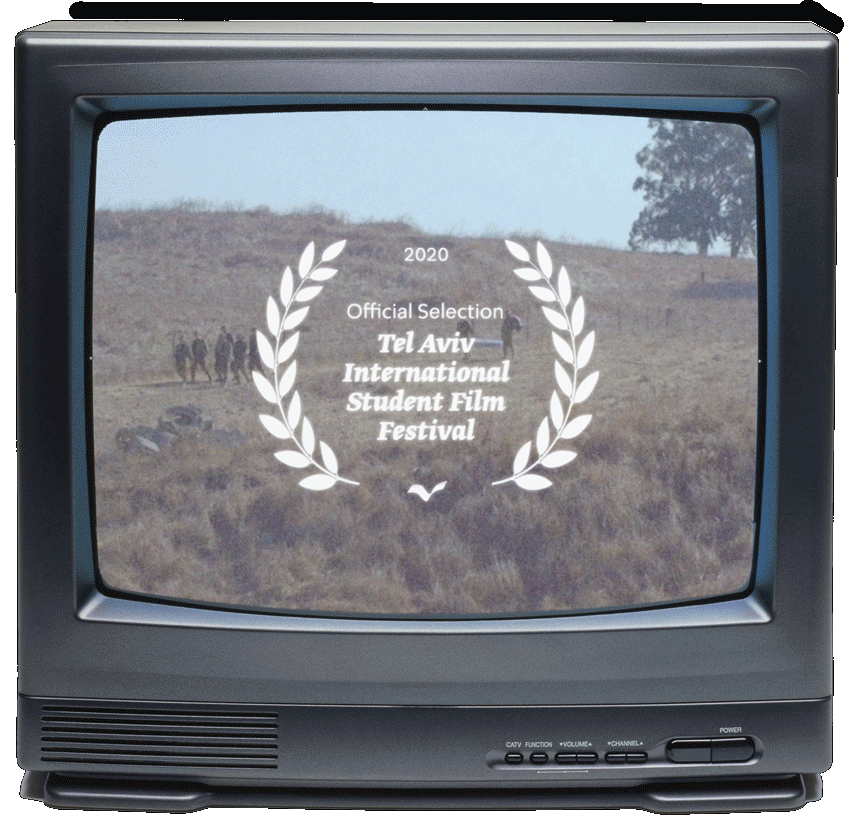 Director's Statement:
The reality of living in Israel includes a few uncommon elements, With regard to its neighbors, it's the only western democracy in the area. In relation to the rest of the first world, it's one of the few countries that maintain a compulsory military service.

And beneath our daily lives, dwells the everlasting conflict. Constantly bubbling and erupting, dictating our present and future existence.

While making art, I see no other choice but to create devices which dismantle and decipher that existence, in order to make sense of it all.

Having served in the IDF, I felt obligated to depict this experience shared by many, in cinematic form.

This film is not attributed to any political wing, it's a story about the meaning behind all combative recruits. All of which receive training intended to develop skills serving one purpose, to kill.

Director of Photography – Nivi Glicklich

Editor – Itai Kerem

Art Director – Amnon Sivan

First Assistant Director – Amitai Pnini

Recording – Yotam "Habelgi" Avidar

Sound Design & Mix – Amotz Glass

Co-Producer – Nitai Vainer

Executive Producer – Gali Fux

Written, Produced and Directed by Roni Vainer

Behind the scenes photography - Matan Ratzbi